small and personal
Four rooms at this B&B, each one differently and individually designed, really charming with lots tasteful details. The interior –  a potpourri of many different styles – has been enhanced with precious souvenirs from our trips.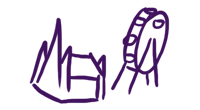 9 minutes to the city
The nearest metro station (U1 Kagran) is only a 3 minute walk away. By metro it takes only 9 minutes to get to Stephansplatz in the heart of the city. The metro runs every few minutes and, at the weekend, even all night long.
Parking
You arrive by car? No worries! On the street in front of our house you can park for free at night between 22:00 und 9:00 during the week and all Saturday and Sunday! We have one indoor parking spot which you could reserve upon availability. The rate per night would be € 10,–.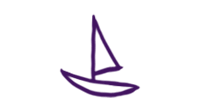 recreation nearby
The Old Danube River's beautiful recreational area begins at the end of our street. Kilometers of walks beside the water offer you fun and relaxation without cars and noise. It is a natural treasure in the middle of the city.
four unique rooms
Four differently designed rooms - which one do you prefer?